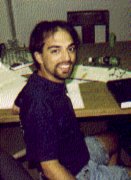 Education
Bachelor of Science
Baldwin-Wallace College, 1999
Masters of Science
University of Michigan, 2004
About this team member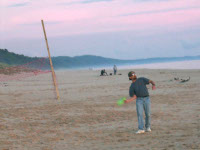 Jeff Bartolin received his B. S. in chemistry from Baldwin-Wallace College in 1999.  He was the second alumnus of that esteemed institution to join the research group!  Jeff pursued research in the area of organometallic chemistry.
Publications
Silylene- and Germylene-Mediated C-H Activation:  Reaction with Alkanes, Ethers, and Amines

Organometallics

2009

28

2744

Design and Implementation of a Studio-based General Chemistry Course at the University of Michigan.

J. Chem. Ed.

2007

84

265-270.

Tin Mediated CH-Activation and Cross-Coupling in a Single Flask.

Organometallics

2006

25

4738-4740.

Octylgermane on Gold: Synthesis, Oxidation, and Pattern Formation.

Langmuir

2004

20

11422-11427.

C-H Activation of Ethers and Alkanes by Germylene-Aryl Halide Complexes.

J. Am. Chem. Soc.

2003

125

8986-8987.