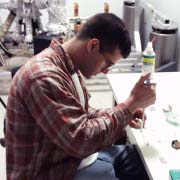 Education
Bachelors of Science in Engineering
1999 University of Michigan
Doctor of Philosophy
2005 California Institute of Techology
About this team member
Ted was an undergraduate majoring in chemical engineering at Michigan.  He joined the research group after taking chemistry 302, the undergraduate course in inorganic chemistry.  Upon graduation in the fall of 1999, he started as a full-time research associate in the lab working on the AFM of dendritic drug delivery agents.  Ted completed research for two full papers on dendrimer imaging by AFM before departing.
He began graduate school at Cal Tech in the fall of 2000 joining the group of Jonas Peters.  Upon obtaining his PhD he joined the group of Dan Nocera at MIT for his post-doctoral fellowship.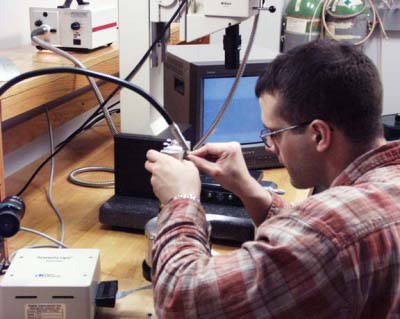 Ted is now professor of chemistry at Harvard University.
Publications
Tapping Mode Atomic Force Microscopy Investigation of Poly(amidoamine) Core-Shell Tecto(Dendrimers) using Carbon-Nanoprobes.

Langmuir

2002

18

3127-3133.

Tapping Mode Atomic Force Microscopy Investigation of Poly(amidoamine) Dendrimers: the Effects of Substrate and pH on Dendrimer Deformation.

Langmuir

2001

17

2768