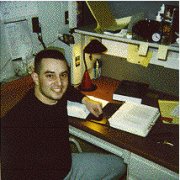 Education
Bachelors of Science
University of Texas - Dallas, 1997
Master of Science
University of Michigan, 2002
About this team member
Mark graduated from the University of Texas – Dallas in the spring of 1997. He studied the chemistry of Metal-Insulator-Metal devices, part of our project on the Chemistry of Computers.
Mark presented his research at the Chicago ACS meeting in August 2001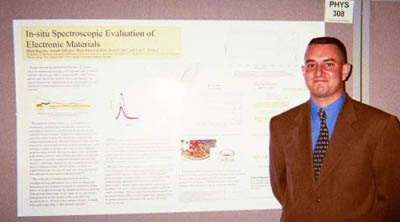 Publications
H8Si8O12 Clusters on Si(100)-2×1 and Gold: A Comparative Infrared Spectroscopic Study.

Mat. Res. Soc. Symp. Proc

1999

567

543-548.