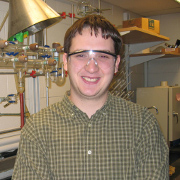 Education
Bachelor of Science
Grand Valley State University, 2004
Doctor of Philosophy
University of Michigan, 2010
About this team member
Ajdin Kavara is originally from Capljina, Bosnia and Hercegovinia.  He moved to Grand Rapids, Michigan in 1997 and obtained his B.S. in chemistry from Grand Valley State University in 2004.  He did undergraduate research with Prof. Kovacs on the heterogeneously catalyzed breakdown of sugars.  His PhD work is focused on CH-activation chemistry using Sn, applications of the products to cross-coupling chemistry, and novel approaches to natural products.
In 2009, Ajdin received the Peter A. S. Smith fellowship for research in synthetic organic or inorganic chemistry.
Ajdin was a post-doctoral associate in Pat Holland's group at the University of Rochester and then an adjunct faculty member at Grand Valley State University.  Ajdin then moved to industry working at Pfizer and Jordi Labs.  He is currently working at Avitide, Inc.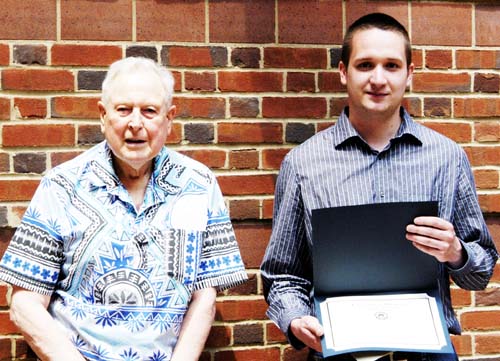 Publications
Aryl Halide Radical Clocks as Probes of Stannylene/Aryl Halide C-H Activation Rates

Journal of Inorganic and Organometallic Polymers and Materials

2014

24

250-257

C-H Activation of Alkanes, Alkenes, Alkynes, Arenes, and Ethers Using a Stannylene/Aryl Halide Mixture

Organometallics

2010

29

5033-5039

A Stannylene/Aryl Iodide Reagent for Allylic CH-Activation and  Double Bond Addition Chemistry

Organometallics

2008

27

1041-1043

Direct Formation of Propargyl-Tin Compounds via CH-Activation

Organometallics

2008

27

2896-2897

Tin Mediated CH-Activation and Cross-Coupling in a Single Flask.

Organometallics

2006

25

4738-4740.