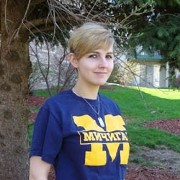 Education
Masters of Public Health
University of Michigan, 2013
Doctor of Philosophy
University of Michigan, 2011
Bachelor of Science

University of Cincinnati, 2006
About this team member
Ahleah graduated from the University of Cincinnati in 2006 with a B.S. in Chemistry.  As an undergraduate, she worked in the Gudmundsdottir lab synthesizing triplet vinyl azides.  Ahleah worked on Organometallic chemistry and the development and analysis of a new chemical hygiene curriculum for her thesis. She went on to get her Masters in Public Health at Michigan.
Ahleah worked as a Senior Associate at ENVIRON in the Air Sciences Practice and the Health Sciences Group. She worked on various aspects involving air dispersion modeling, regulatory compliance, toxic tort litigation and hearing conservation. Her work at ENVIRON has included assisting clients with technical analyses for litigation proceedings, conducting noise surveying and monitoring, and air quality and GHG regulatory compliance at the state and federal levels. Ahleah supported clients and worked with diverse industries such as consumer products, petroleum refining, manufacturing, and construction.
She is currently an Industrial Hygienist for Earth Resources Technology, Inc working at NASA Ames Research Center.
Alheah on graduation day 2013 with Dean Philbert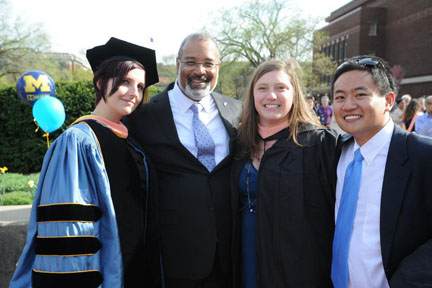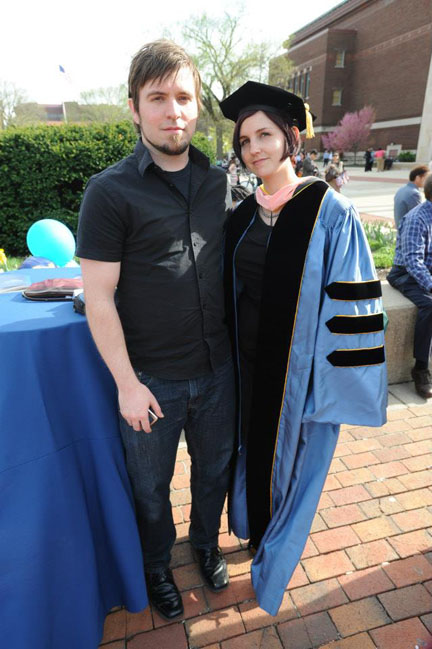 Publications
2H-1,2Thiaborin: A New Boron-Sulfur Heterocycle

Organometallics

2011

30

3698-3700

Parallelograms and Ladders:  Polymorphic Solid-State Structures and Solution Equilibria of Cp*GeCl

Organometallics

2010

29

5004-5009

A Stannylene/Aryl Iodide Reagent for Allylic CH-Activation and  Double Bond Addition Chemistry

Organometallics

2008

27

1041-1043