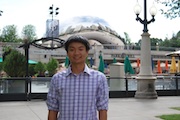 Education
2017 B.S.E. Biomedical Engineering
2018 M.S. Biomedical Engineering
University of Michigan
About this team member
Phillip joined the lab in fall 2013 as an undergraduate student at the University of Michigan planning on studying Biomedical Engineering. He worked on a project to better understand the nanoscale structure of Type 1 collagen through the use of Atomic Force Microscopy. He is current an MS student in Biomedical Engineering at UM working on understanding how Osteoporosis, and the drugs used to treat it, impact bone structure and function.
Checkout the cool outreach work by Phillip (video) on helping get young people engaged with creation of new physical products.
Phillip is currently in medical school at the University of Michigan.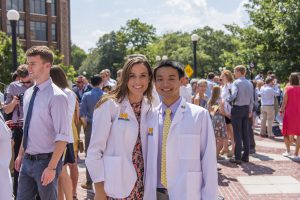 Publications
Microstructure Dependent Binding of Pigment Epithelium Derived Factor (PEDF) to Type I Collagen Fibrils

Journal of Structural Biology

2017

199

132-139