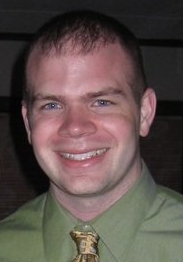 Education
Bachelor of Science

Carnegie Mellon University in 2005
Doctor of Philosphy
University of Michigan, 2010
About this team member
Dan is currently a post-doctoral fellow in the Mechanical Engineering department.  He graduated from Carnegie Mellon University in 2005 with a B.S. in Chemical Engineering and Biomedical Engineering and holds a M.S. in Chemical Engineering from UM.
Publications
Dendrimer-Based Nanoparticle Therapies: Can Uniform Multifunctional Therapeutics Be Made with Current Chemical Approaches?

2012

Design, Synthesis, and Biological Functionality of a Dendrimer-based Modular Drug Delivery Platform

Bioconjugate Chemistry

2011

22

679-689

Effect of Mass Transport in the Synthesis of Partially Acetylated Dendrimer:  Implications for Functional Ligand-Nanoparticle Interactions

Macromolecules

2010

43

6577-6587.

RGD Dendron Bodies: Synthetic Avidity Agents with Defined and Potentially Interchangeable Effector Sites That Can Substitute for Antibodies

Bioconjugate Chemistry

2009

20

1853-1859.

Wide Varieties of Cationic Nanoparticles Induce Defects in  Supported Lipid Bilayers

Nanoletters

2008

8

420-424

The Implications of Stochastic Synthesis for the Conjugation of Functional Groups to Nanoparticles

Bioconjugate Chemistry

2008

19

1748-1752.