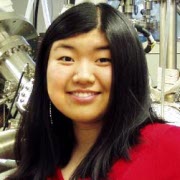 Education
B.S.  2006
University of Michigan
M.D. 2010
University of Michigan
About this team member
Jia graduated from the Medical School at the University of Michigan and is currently in her residency in psychiatry at Baylor College of Medicine.
Publications
Haptotropic Migration from the Six- to the Five-membered Ring of (3a, 7a-Azaborindenyl)tricarbonylchromium Anion.

Organometallics

2006

25

3463-3467.

Synthesis of a Digermane-Containing Tricyclic Nanodecadienedione Incorporating an Equivalent of Ring-Opened THF.

Inorg Chem.

2004

43

7665-7670.