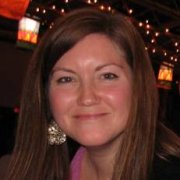 Education
Bachelor of Arts
Chemistry and Mathematics
Transylvania University in Lexington, KY 2001
Ph.D. Chemistry
University of Cincinnati 2008
About this team member
Lisa graduated from Transylvania University in Lexington, KY in 2001 with B.A. degrees in Chemistry and Mathematics. After a year with Eli Lilly, she returned to academia to pursue her Ph.D in Chemistry at the University of Cincinnati under the guidance of Professor Theresa M. Reineke studying the mechanisms of interaction between polymers and nucleic acids. Earning her doctorate in 2008, Lisa was a Michigan Chemistry Fellow working with the Banaszak Holl group in collaboration with many distinguished researchers in MNIMBS and Professors Ramamoorthy and Al-Hashimi on determining the structure and dynamics of polymer-DNA complexes and their interactions with cell membranes using nuclear magnetic resonance spectroscopy.
Lisa is now an assistant professor in Chemistry at the University of St. Thomas in St. Paul, MN.
Publications
Intrinsic Dynamics of DNA-Polymer Complexes: A Mechanism for DNA Release

Molecular Pharmaceutics

2012

9

2743-2749

Polycation-Induced Cell Membrane Permeability Does Not Enhance Cellular Uptake or Expression Efficiency of Delivered DNA

Molecular Pharmaceutics

2010

7

870-883.